The most popular show on cable television is officially returning for season 4—but will all of the cast members be back?
After Yellowstone's cliffhanger season 3 finale, viewers are seriously worried about three of the show's major characters. Beth (Kelly Reilly) was involved in an explosion, Kayce (Luke Grimes) was attacked by a group of gunmen, and John (Kevin Costner) was shot by an unknown suspect. While searching for clues about the fate of the Dutton family, fans came across a cryptic hint that one of them might not make it. Actress Kelly Reilly shared an Instagram post after the last episode saying that her time on the show has been a "wild ride." Whether or not she meant to use past tense remains to be seen.
No official changes to the cast of the Paramount Network drama have been announced yet, so we'll have to wait until the season 4 premiere to find out exactly what happens. (We're holding out hope that Beth is even tougher than she seems—which is pretty darn tough!) In the meantime, get acquainted with the rest of the Dutton family and the talented Yellowstone cast.1Kevin Costner as John Dutton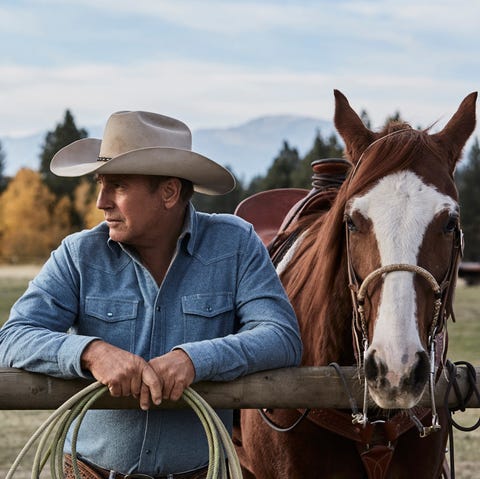 PARAMOUNT NETWORK
In addition to being the executive producer of Yellowstone, Kevin stars as the patriarch of the show's dysfunctional Dutton family. With the help of his adult children, his character runs the largest cattle ranch in the United States—and is constantly fighting to keep his land safe.
In real life, Kevin is best known for his roles in iconic movies like Field of Dreams and The Bodyguard.2Kelly Reilly as Beth Dutton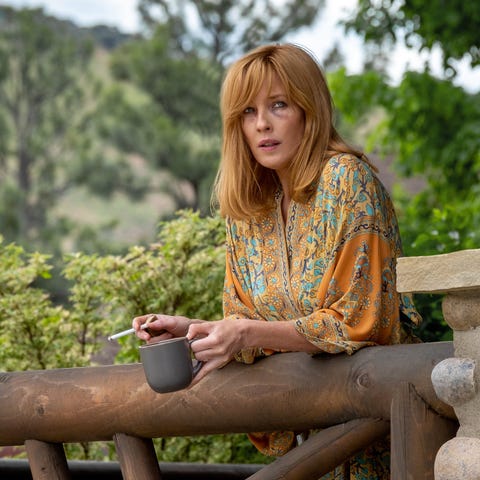 PARAMOUNT NETWORK
Kelly's character, Beth Dutton, is a fierce businesswoman who returned home to help her father manage the affairs on his ranch. Although she has some problems of her own, she'll stop at nothing to protect her family.
Previously, Kelly appeared in various films and television shows like True Detective and Flight.3Luke Grimes as Kayce Dutton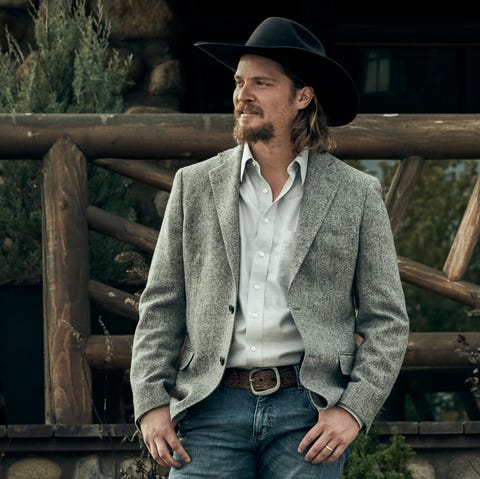 PARAMOUNT NETWORK
Although Kayce Dutton has a strained relationship with John, he's still the lead hand on his father's ranch. He previously lived on Broken Rock Reservation with his wife, but moved back to the Dutton's ranch for the benefit of their young son.
Before joining the cast of Yellowstone, Luke had starring roles in American Sniper and the Fifty Shades of Grey franchise.ADVERTISEMENT – CONTINUE READING BELOW
4Kelsey Chow as Monica Dutton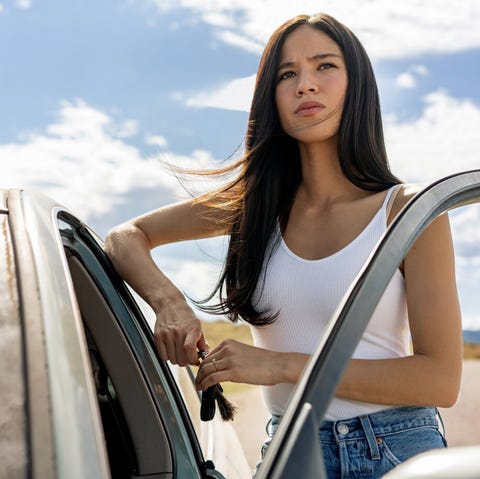 PARAMOUNT NETWORK
Monica Dutton is in a difficult position as Kayce's wife and a lifelong resident of Broken Rock. She is often torn between her Native American roots and her husband's family business.
Fans of One Tree Hill will remember Kelsey for her recurring role as Gigi in the drama's early seasons.5Brecken Merrill as Tate Dutton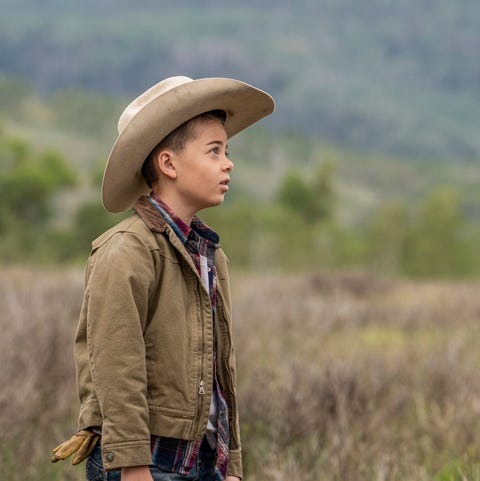 PARAMOUNT NETWORK
Brecken stars as Kayce and Monica's only son Tate, and he's already been through a lot at a young age.
At just 12 years old in real life, the actor's part on Yellowstone is his first major television role—and he's doing a great job!6Gil Birmingham as Thomas Rainwater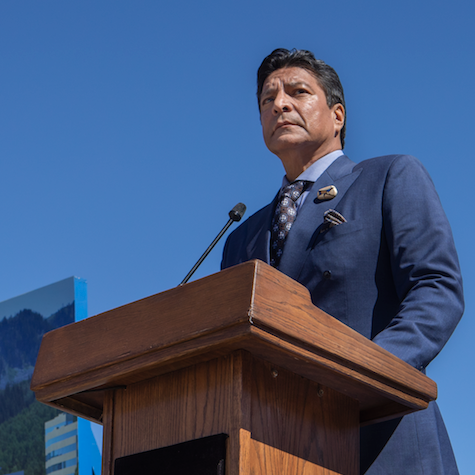 PARAMOUNT NETWORK
Thomas Rainwater is a powerful casino mogul and the chief of Broken Rock. He has a strong dedication to his ancestors and is desperate to reclaim the land surrounding the Dutton's ranch, which is why he's constantly at odds with John.
Prior to Yellowstone, Gil appeared in the Twilight series and NCIS: LA.